About IT
The IT Organization is overseen by the Office of the CIO and consists of five main areas: Applications, Academic Technologies, Computing Platforms, Customer Service, and Networks.
Mission
UNM IT provides effective and efficient information technologies and services to advance UNM's educational, research and service missions.
Vision
UNM IT will partner strategically with the community of New Mexico's Flagship University to enable success without boundaries through innovative technologies and services aligned with its educational, research and service missions.
Values
Excellence
Provide quality decisions and actions through our people, programs, and outcomes.
Integrity
Manage our resources wisely, keep our promises, and ensure accountability to our students, the community, and all who serve UNM's mission.
Diversity
Strengthen our university, our community, and our society.
Freedom
Encourage inquiry, candor, creative activity, and the pursuit of ideas.
Sustainability
Meet the needs of the present while preserving the well being of future generations.
Access with Support to Succeed
Build trust, inspire collaboration, and ensure teamwork essential to UNM's success.
Respectful Relationships
Offer all who desire the opportunity to take full advantage of the wealth of UNM resources and be fully included in the UNM community.
IT Leadership Biographies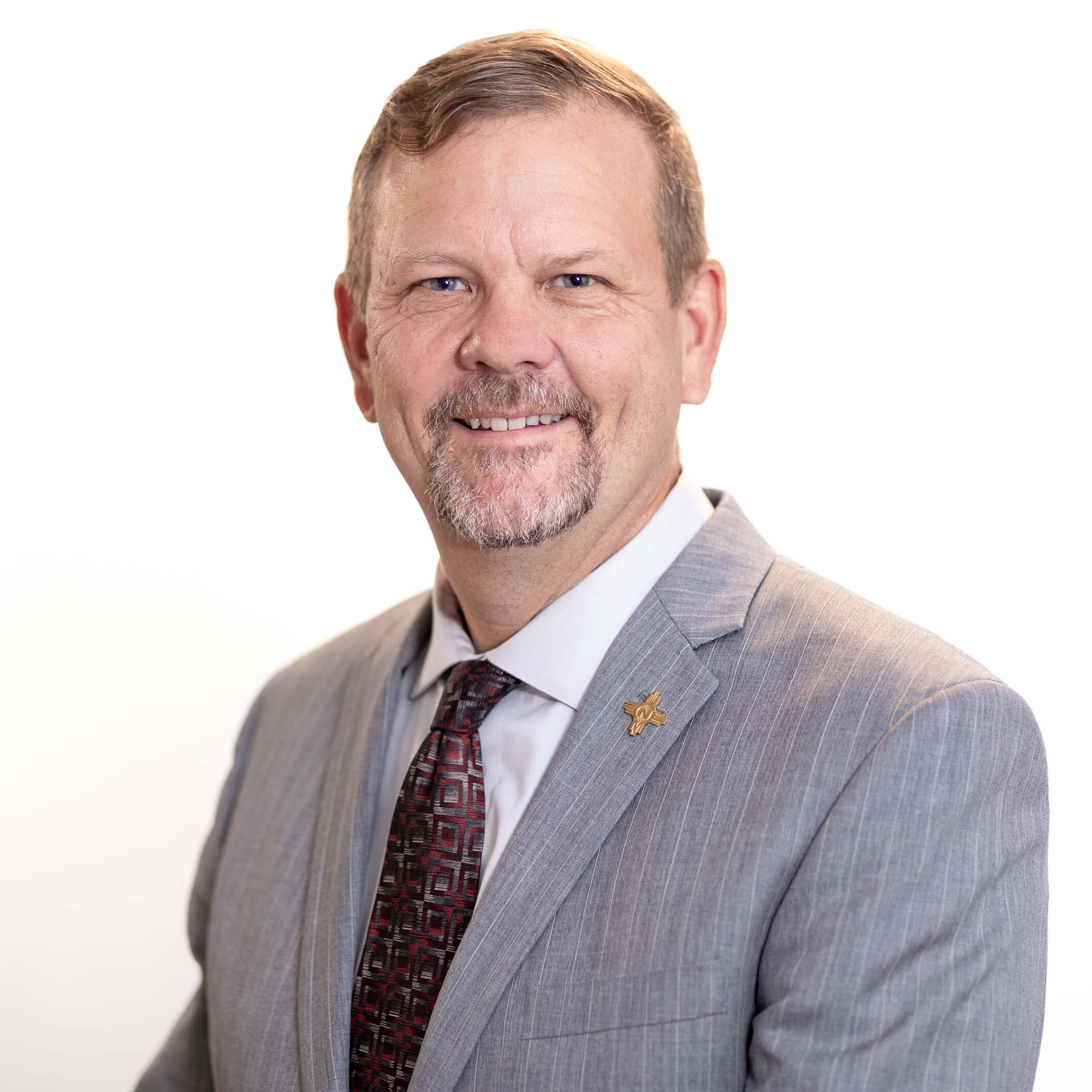 Duane Arruti
Chief Information Officer, Office of the CIO, for Information Technologies (IT) at UNM
Duane Arruti has 25+ years of broad administrative experience at the University of New Mexico (UNM), New Mexico's flagship, R1 institution, in the areas of finance, human resources, and information technology, and currently serves in the capacity of Chief Information Officer (CIO). Duane obtained his BBA from James Madison University, MBA from the University of New Mexico, and is an active licensed Certified Public Accountant (CPA). Duane has worked at both the UNM Main Campus and the UNM Health Sciences Center, and has served as Associate Controller for Financial Services, Associate Vice President for Human Resources, and Director of UNM IT Applications. Duane assumed the role of CIO in 2016.
In his capacity as CIO, Duane provides institution-wide leadership, strategy, and direction in the management and operation of shared information and technology services to support the teaching, research and service missions of UNM, including oversight of UNM's Albuquerque Gigapop, an aggregation point of networks providing high-bandwidth access and peering services through the Western Regional Network and Internet 2. He serves as guide and counsel to the University President's executive cabinet in the examination and definition of strategies and objectives for existing and proposed information systems and the design of improved systems and services. Additionally, Duane serves as a professional faculty member instructing undergraduate business students in information technology foundations at UNM's Anderson School of Management. Duane has taken a leadership role in a number of cross-campus technology initiatives, to include UNM's Banner Enterprise Resource Planning System (ERP) implementation and UNM's Effectiveness and Efficiencies (E&E) effort to transform, streamline, and align IT services with the direction of the institution.
As past president and current member of New Mexico Consortium for Higher Education Computing / Communication Services (CHECS), an affinity association of New Mexico Higher-Education IT professionals, Duane has spearheaded major cross-sector collaborative initiatives in cybersecurity, networking, software licensing and implementation, and online/remote education. Duane also serves on the Microsoft Education Customer Advisory Board and the Adobe Higher Education CIO Customer Advisory Board.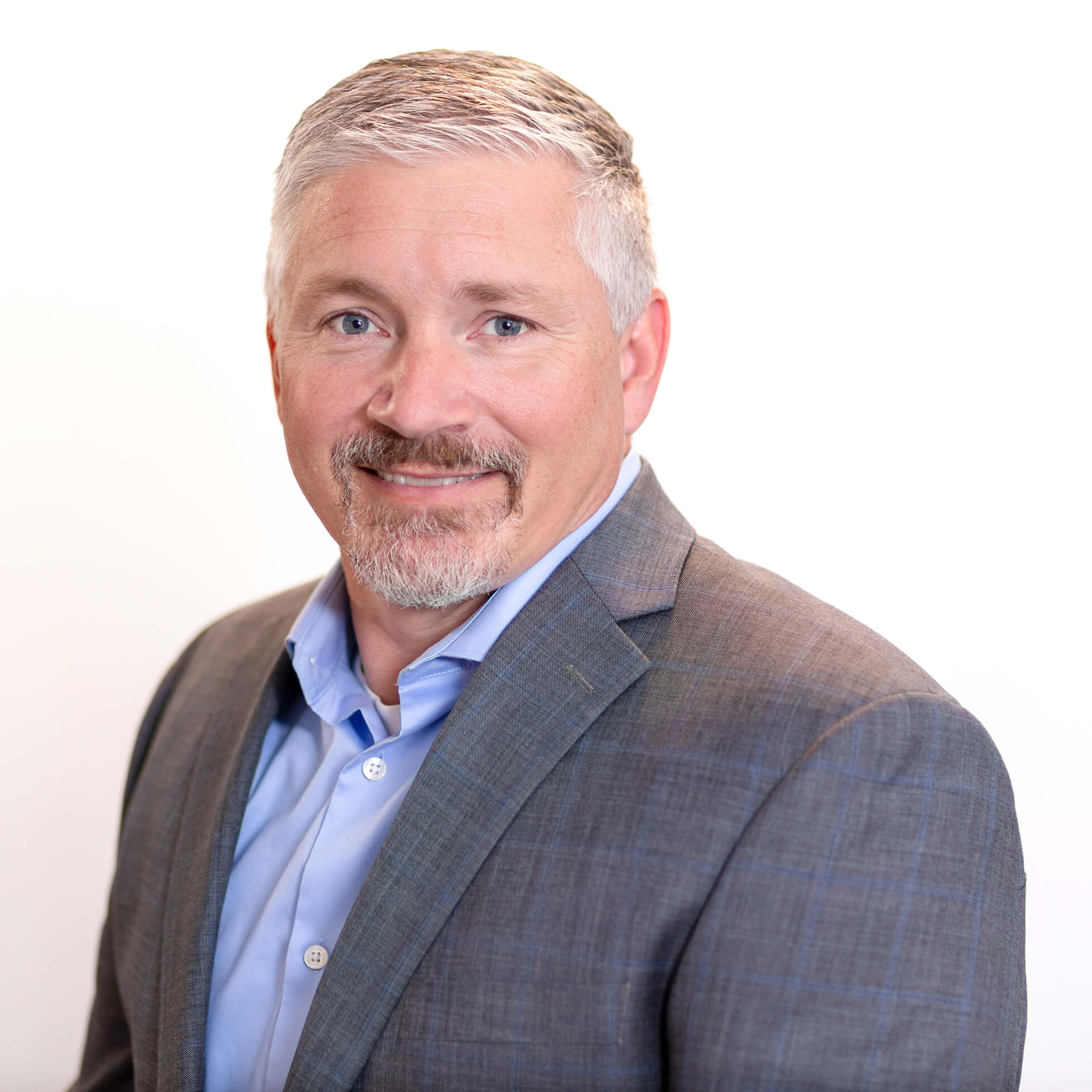 Brian Pietrewicz
Deputy Chief Information Officer, Office of the CIO, for Information Technologies (IT) at UNM
Brian obtained his BA from Western Maryland College in 1996 and his MBA from Mount St Mary's University in 2008. He has 20 years of IT experience spanning public, private, and academic sectors and has served in roles ranging from System Engineer of a private liberal arts college to Chief Information Officer of a state institution with a budget of over $5.5B.
Brian has served as the Director of Computing Platforms for the University of New Mexico and was named Deputy Chief Information Officer in 2016.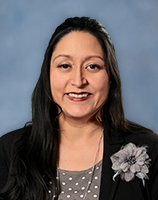 Alesia Torres
Director, Applications, for Information Technologies (IT) at UNM
Alesia Torres is a technology professional with extensive experience managing multiple areas of IT (Networks, Severs, Applications and Help Desk); coaching, mentoring and building medium to large IT teams. She has 20+ years of experience delivering software solutions, stable/scalable technology environments, and strategic objectives.
With roots as a software developer, she has had an opportunity to work extensively with demanding requests to deliver software solutions, systems and strategies throughout local and global industries. She has acted as a project manager, analyst, developer and integrator for large scale projects and initiatives. Always looking for efficient and effective processes, she is a green belt in Lean Six Sigma and has acted as a subject matter expert on multiple lean continuous improvement projects. In addition, she has collaborated with Executive Management to contribute to the company's vision and strategic objectives, the creation of the company's 5-year technology roadmap, and the implementation of IT governance.
At UNM, Alesia currently leads an amazing team of Software Development and Implementation Professionals delivering Enterprise Systems and Solutions to all areas of Campus. As a UNM alumni and Lobo for life, she is committed to and passionate about the mission of UNM and enjoys her current role leading her team enabling the campus and students through technology.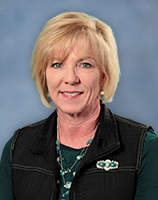 Elaine Rising
Associate Director, IT Community Outreach and Engagement, for Information Technologies (IT) at UNM
Elaine Rising holds a BBA and an MBA, both from Southern Methodist University. She began her career at American Airline's corporate headquarters as a senior planning analyst, and has held positions as a project manager, consultant, or owner operator for companies ranging from large, publicly traded companies to small local companies.
Elaine joined UNM's College of Pharmacy in 2012 and then UNM IT in 2014, where she has served as a program specialist in charge of external funding (grants and sponsorships), business analyst in the Project Management office, and now associate director of community programs and strategic initiatives.
Elaine holds both the Information Technology Information Library Foundations and the Project Management Professional certification.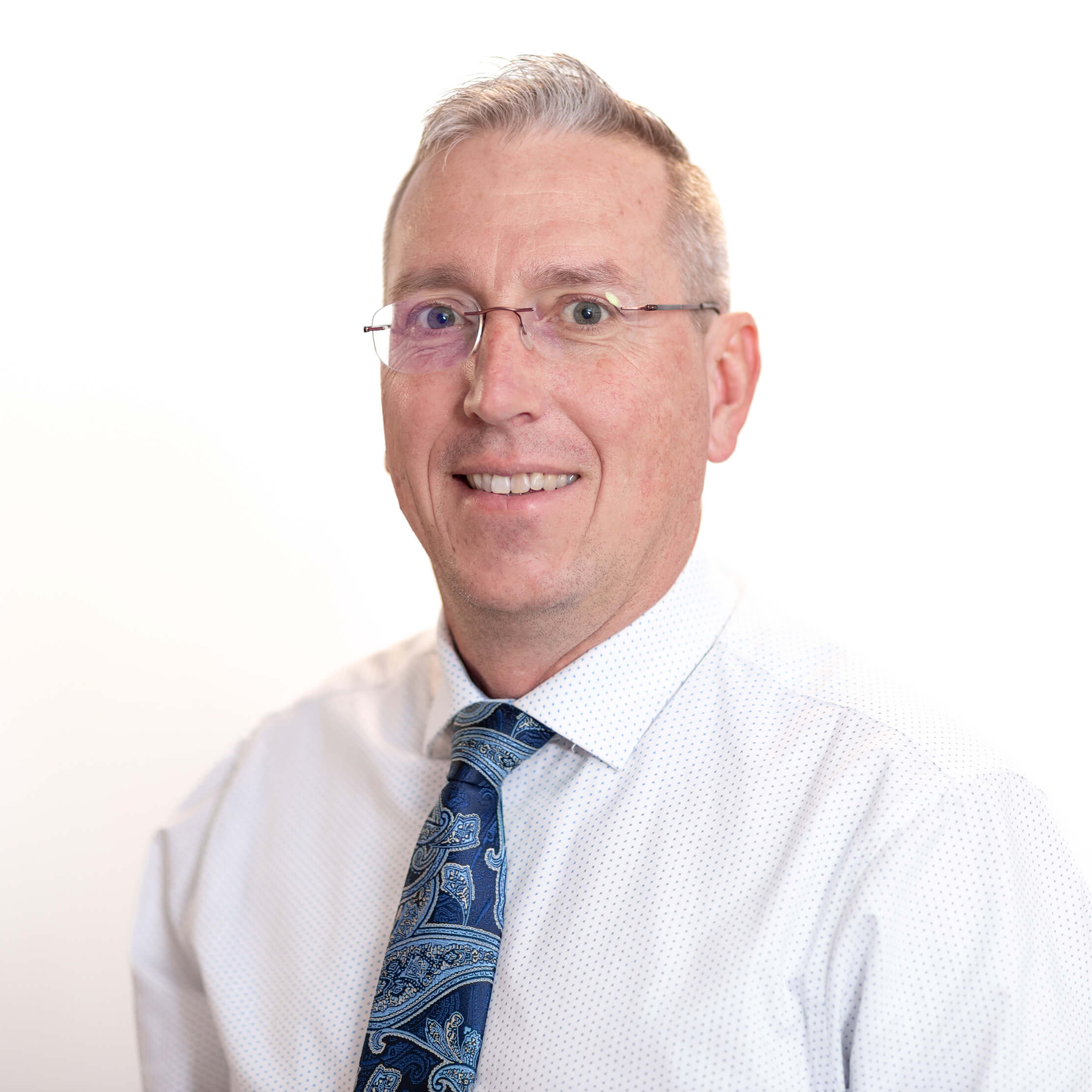 Elisha Allen
Director, Online Strategies and Academic Technologies
Elisha Allen serves as the UNM Director of Online Strategies and Academic Technologies. With a dual director appointment, Elisha leads departments in Academic Affairs and UNM IT. Within UNM IT, Elisha is responsible for support, maintenance, and strategic planning for UNM's academic technology tools— online and in classrooms. As a strategic advisor to the provost for academic technologies and online strategies, Elisha provides leadership for UNM's Online Programs. With over 20 years' experience in higher education, he holds an M.B.A. and a bachelor's degree in Environmental Design with a minor in Spanish from UNM. He is also an alumnus of the Online Learning Consortium/Penn State Institute for Emerging Leadership in Online Learning. Elisha Allen provides expertise in education and training including classroom technologies, effective pedagogies, online teaching and learning tools, curriculum development, and program offerings. An advocate for lifelong learning, he is involved with statewide P-20 learning initiatives with a focus on digital inclusion, equity, and literacy.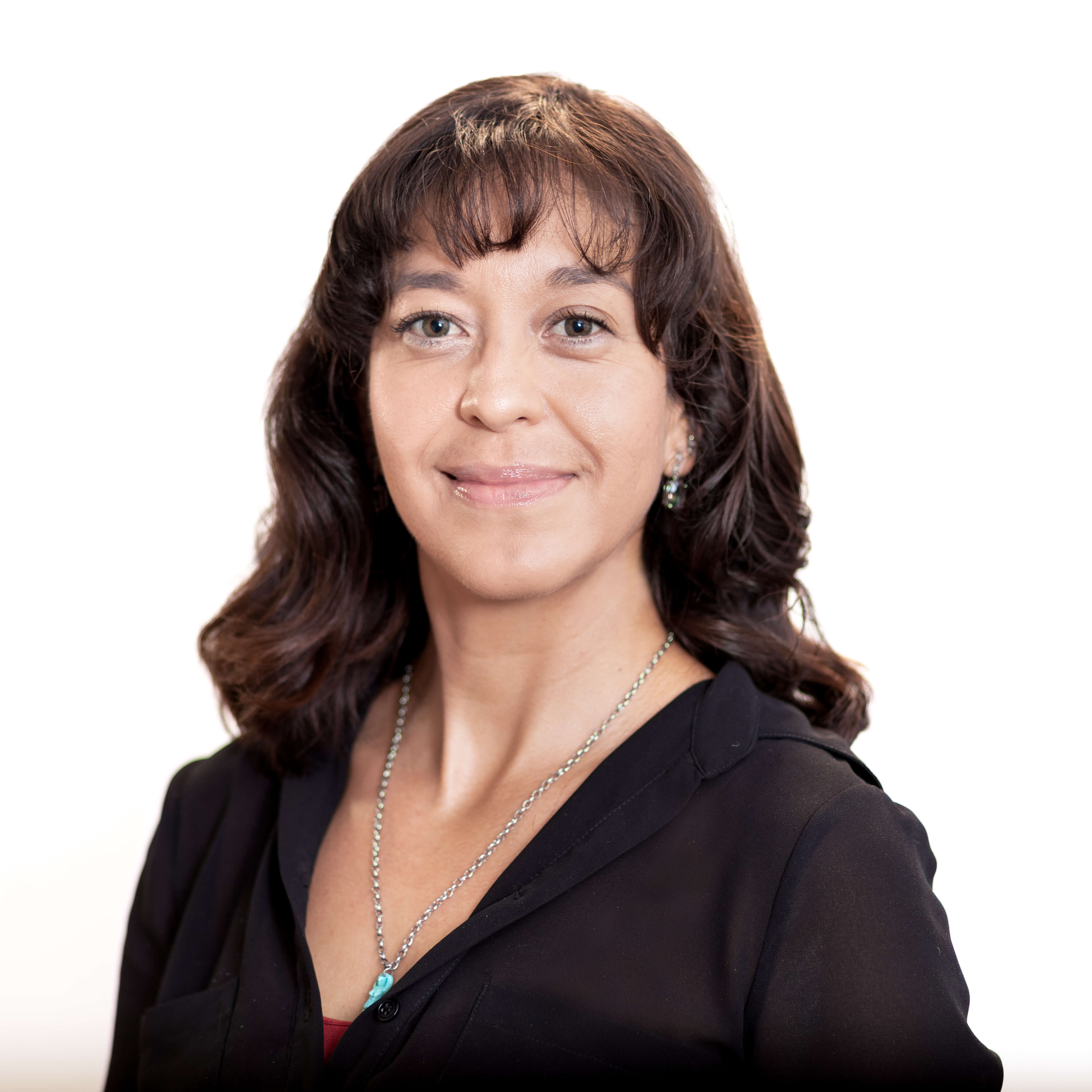 Emily Arzate
Senior HR Consultant
Emily obtained her Masters of Science in Health Education and Bachelors of Arts in Psychology with a minor in Spanish both from UNM. She is a, Society of Human Resource Management, Certified Professional (SHRM-CP). She has over 10 years of experience in the HR field at UNM, providing support to HSC and main campus departments. As a Senior Human Resources Consultant in Information Technologies (IT), she serves as the primary point of contact for Human Resources activities such as consultation in best practices, policy and procedure compliance, employee relations matters, performance management, employee engagement and retention, recruitment, staffing, compensation, reorganization and trainings as well as engaging in strategic initiatives with the IT Leadership Team.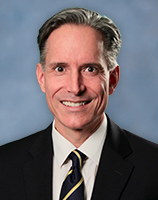 Greg Gaillard
Associate Director, IT Campus Outreach and Engagement, for Information Technologies (IT) at UNM
Greg graduated from Vassar College in 1988 with a degree in Philosophy. He joined the UNM IT community in 1998 as an Associate Director at the Health Sciences Center. Prior to his position at the HSC, he spent nine years working for the Medical College of Georgia in several roles including technology support for clinical and academic areas.
In 2008 Greg took a unique IT management opportunity at the Anderson School of Management to align Anderson IT services with campus-wide initiatives in a manner that was beneficial for the school and UNM community. As the Associate Director of Campus Outreach and Engagement, he works with UNM's Information Technology Officers and others to foster a UNM IT culture of creative problem solving with effective results.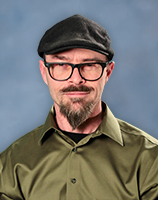 Jeff Gassaway
University Information Security and Privacy Officer, Information Security & Privacy Office
Jeff Gassaway graduated Magna Cum Laude with a BA in English from the University of New Mexico, where he also earned his MBA. Jeff joined the University of New Mexico as a staff member in 1999 and has collaborated with stakeholders at Main, North, and Branch Campuses to advance principles of information security and privacy.
Jeff has taken on leadership roles in information security and privacy initiatives at the local, state, and national levels, to bring value and opportunity to the faculty, staff, and students of the University, as well as to the diverse communities UNM serves. Most notable among these initiatives are UNM's effective and efficient Payment Card Industry (PCI) compliance program; GLBA and main campus HIPAA risk assessment programs; New Mexico higher education information security working group; New Mexico's premier computer forensics facility, the New Mexico Regional Computer Forensics Lab (NMRCFL); and numerous REN-ISAC and Educause leadership roles.
In addition to national presentations on information security and privacy, and guest lecturing on information security and privacy topics, Jeff holds numerous certifications in information security and privacy, including Certified Information Privacy Professional (CIPP) and Certified Information Systems Security Professional (CISSP).
Kirsten Moeller
Director, Information Technologies Financial Operations, IT Business Operations
Kirsten Martinez joined UNM Information Technologies in 2005 and currently serves as the Director, Business Operations. In her role, Kirsten oversees a wide range of functions, including finance, human resources, administrative services, IT project management for capital projects, IT facilities, and management of enterprise licensing contracts. In addition to leading the IT Business Operations team, Kirsten partners with leaders across the university, and other statewide higher education institutions and agencies to develop financial analyses and funding requests, and execute business models for critical initiatives.
Kirsten has been successful in contributing towards IT efficiency and effectiveness efforts for campus IT services, including improved coordination of IT procurements, development of a student technology fee, negotiation of several enterprise license contracts to optimize costs, and development of a proposed IT funding model.
Kirsten has a diverse background in university accounting, budgeting, financial management and analysis. She is ITIL certified, a member of the IT Financial Management Association, and has also presented at national conferences on behalf of UNM IT, including Educause, the Associate for College & University Technology Advancement (ACUTA) and local conferences, including NM Technology in Education (NMTIE), and Tech Days at UNM.
Kirsten is a founding member and current Treasurer of the UNM Women in Technology affinity group and currently serves as fiscal agent for the New Mexico Research Partners Network Collaboration and oversees the NM Licensing Consortium for Microsoft and Adobe products. She has also served as a mentor through the Big Brothers Big Sisters Mentor 2.0 program for the past few years.
Kirsten has an MBA and a Bachelor of Business Administration in Accounting from the Anderson School of Management at UNM.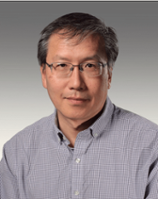 Paul Chang
Director, Networks
Paul Chang, trained as a scientist with over 30+ years of UNM IT experience, has been instrumental in continually improving UNM's network infrastructure and in 2009 established Albuquerque Gigapop (ABQG). ABQG connects New Mexico State Research and Education Institutes to one another, to Government entities and their National and International counterparts. In addition, he serves as the Board of Director for Quilt, a nationwide research and education consortium, and is a member of Western Regional Network (WRN).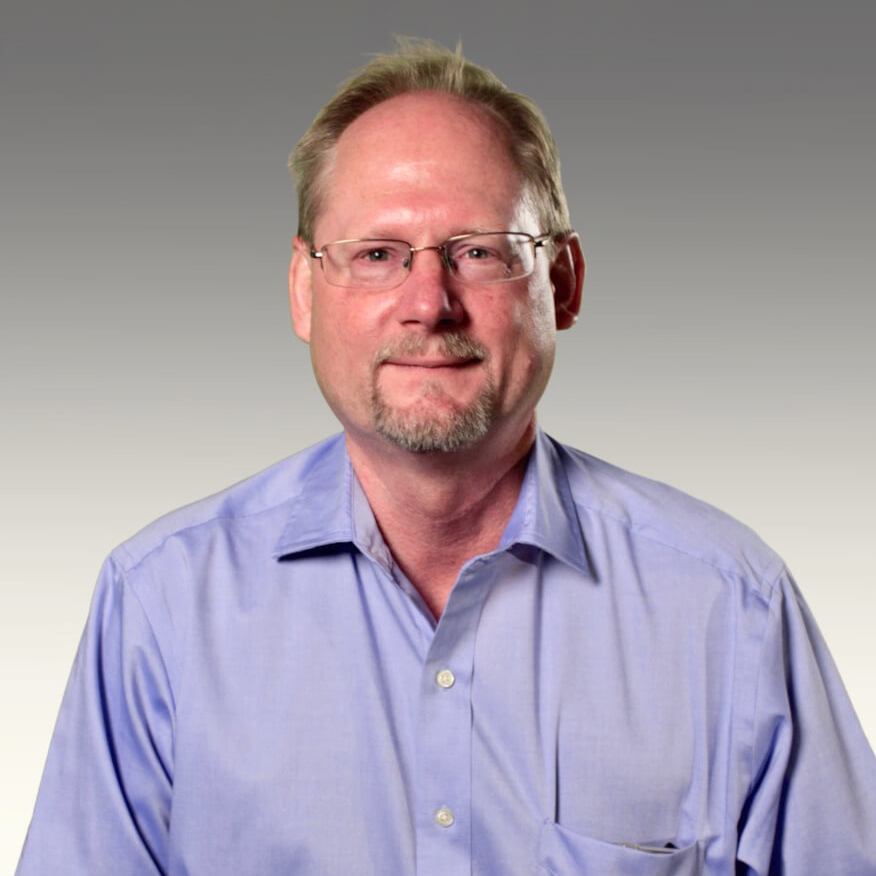 Tim Johnson
Associate Director, Academic Technologies & Campus Outreach and Engagement
Tim graduated from the University of CA, Irvine in 1989 with a degree in Social Ecology, the study of relationships between people and their environment, often the interdependence of people, collectives and institutions. Prior to relocating to New Mexico, Tim worked for Avnet Electronics as a product manager and then with Global Health Systems, supporting Public Health mainframe systems for several counties in California.
In 1996, Tim joined the University of New Mexico as a User Support Analyst with the Center for Development and Disability and then later with the Division of Continuing Education as a LAN Administrator and later as the Manger of Computing Support. While at Continuing Education, Tim was instrumental is in developing the early Childhood Contracts, developing the New Mexico Kids website and data collection for the State's Children, Youth and Family Departments childcare programs. Tim also oversaw the development of the first data collection systems for the State of New Mexico's Pre-K programs.
In 2007, Tim moved to the main campus as the Operations Manager for Media Technology Services where he developed classroom technology standards and oversaw the modernization of the instructional technology in the Centrally Scheduled classrooms, including the renovation of Mitchell Hall. In 2013, Tim joined UNM IT as a Manager of Core IT Services and then later as an Associate Director for IT Academic Technologies. He has joined Campus Outreach and Engagement as the co-Associate Director.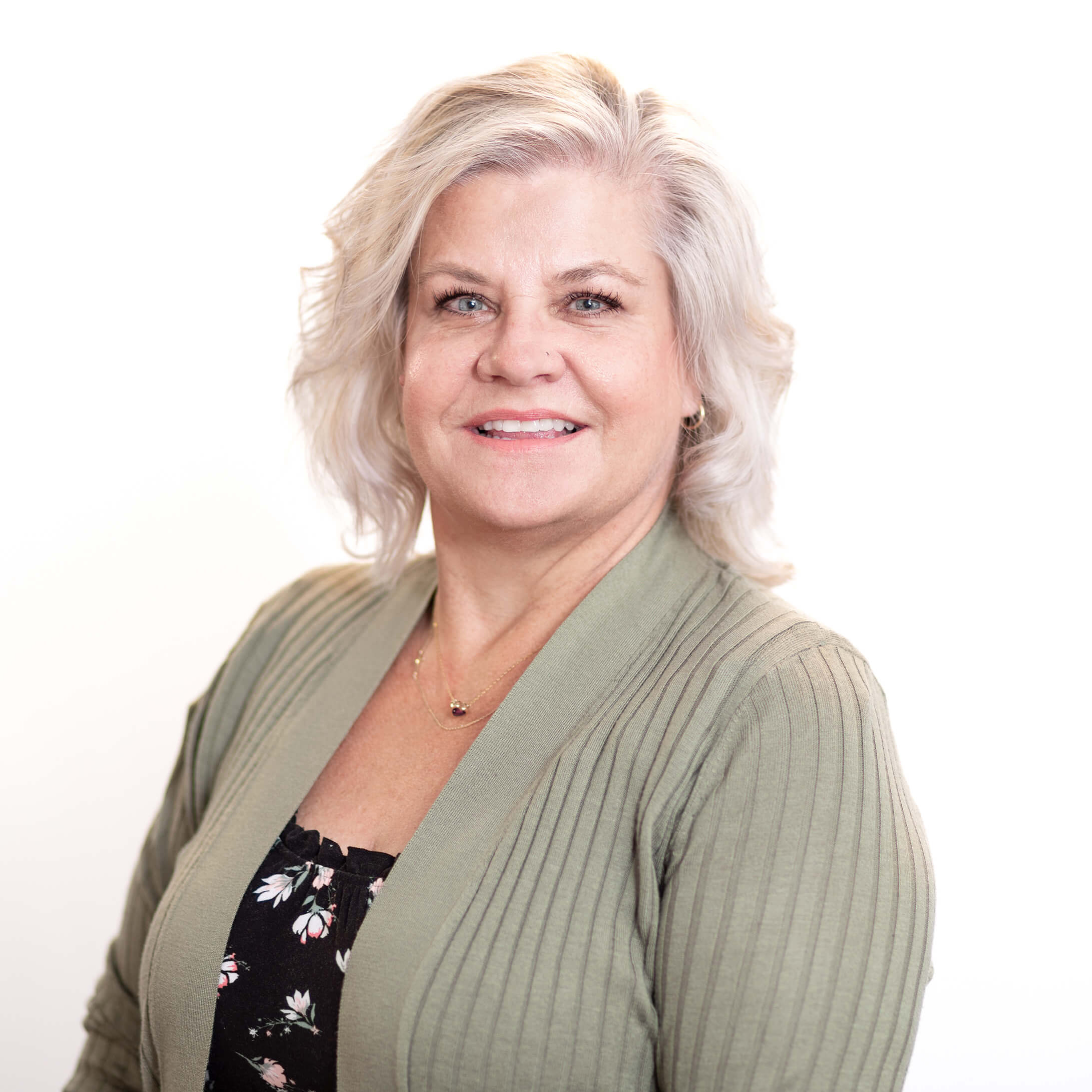 TJ Martinez
Director, IT Customer Support, for Information Technologies (IT) at UNM
TJ joined UNM IT in March 2001 and is an ITIL certified, award winning professional with experience in service desk support, customer service and service management. TJ's knowledge and skills cover a broad area from business systems administration to evaluating customer requirements, building a desktop support service, guiding the implementation of service management tools and directing the improvement of service delivery. TJ has been successful in leading the Customer Support Services in providing accurate and timely support for the UNM Community.
TJ holds a bachelor's degree in Business Administration from UNM's Anderson School of Management with a concentration in Management of Information Systems. TJ graduated from UNM's School of Public Administration with Masters in 2006. TJ began her career as a work-study at UNM's Valencia Campus in 1998 while pursuing her degree in Business.
TJ has been active in the UNM Community serving on the board for the Albuquerque Alumni Chapter, mentoring students in MGT 630 and Training Advisor for Beta Theta Pi. In 2015, TJ received a Women in Technology award from the New Mexico Technology Council.